"I love the world Robin has created in TRIP-TRAP. The characters are so well crafted and the dialogue so well written. I especially enjoy the relationship between Molly and her daughter, Flora, and how they deal with the real world when it infringes on their peaceful, fairy tale existence."
– Lucy McMichael (NYC actor)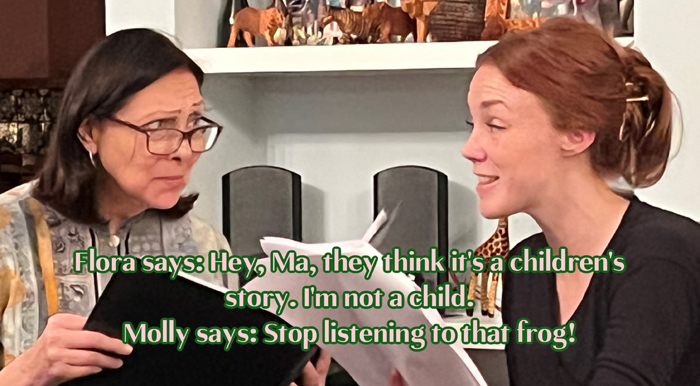 Drama with healthy doses of comedy.
5F; 2-3M; 1-2 MF (depending on doubling)
90+ minutes.
Flexible staging.
Opportunities for projections.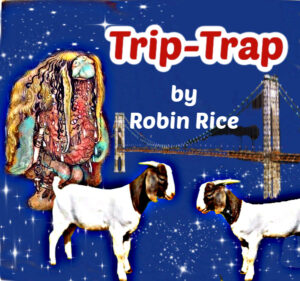 A tale for adults, and children who aren't squeamish. In a journey infused with magical realism, a young woman struggles to escape a dull storybook life (literally) while her mother copes with memories that put them there in the first place. Determined goats, a sagacious frog, Hans Christian Andersen, Julia Child and others intervene, in a tug of war between story and reality. A passive-aggressive, frightening troll could satisfy his own yearnings and spell disaster for all.
For inquiries, contact the playwright.