The truth and vivid wonder in all life's moments were thrilling to bring to life.
— E.E. Moe, actor, THE POWER OF BIRDS, Phoenix Theatre (AZ)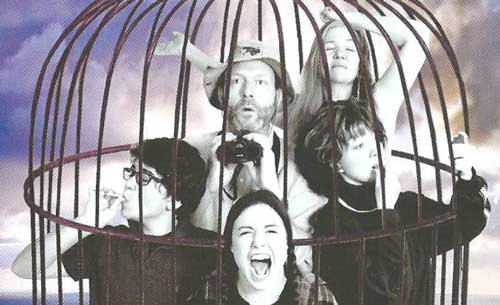 Drama.
3F; 2M. (4F; 1M if young boy actor is female.
Twins may be played by actors teens-early 20s.)
Est. 90 min.
Unit set with flexible space.
A highly theatrical play about ties that bind and love that sets you free. Woven throughout the personal story is man's love of, place in and duty to the natural world. There is a deep resonance for all ages in this deceptively simple story.
A nature-loving, bird-watching, do-nothing father has left his family for parts unknown. His gym teacher wife moves their 12-year-old twins and the twins' fraternal grandmother from a rural, seaside town in Maine to an inland town in Massachusetts. Young Zoe feels her heart will literally stop beating if she can't somehow get her father to return.
Zoe hatches a masterful plan to attract him back. Inspired by the creations of bowerbirds, she builds an elaborate tree house, decorated with all of her father's favorite things. He loves his mother more than anything, so she must get Grannie to the tree house. Grannie Lily has other plans. Zoe kidnaps and traps her in the tree.
Zoe's father can talk to birds and vice versa. She knows that migrating birds will see her grandmother in the "special place" and will tell her father about it. Lily is determined to leave, however. She is only interested in joining her recently dead husband. This she can do by meeting his spirit in the setting sun. Unsure of exactly what her grandmother has up her sleeve, Zoe is nonetheless determined not to leave her alone when the sun sets.
Charlie, Zoe's twin, is a computer geek. Like their mother, he thinks spirits in sunsets, talking to birds and such are nonsense. He just wants to be popular in their new school. When he discovers Grannie in the tree, Zoe has to let him in on the plan so he doesn't reveal it to their mother.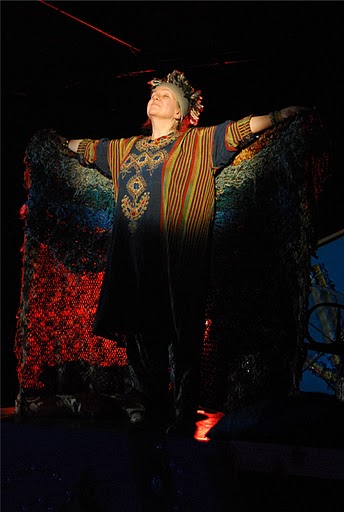 In the tree, Grannie starts exhibiting strange behavior like eating bugs and demanding seeds. The kids think she's sick. Charlie urges Zoe to reveal Grannie's whereabouts. Zoe figures out what's happening. She has grown to love her grandmother. Although Grannie Lily's departure might mean that her father will never come, she lets Grannie experience a sunset alone. Sure enough, Lily drapes a colorful afghan around her shoulders, spreads her arms, and flies off into the sunset. Zoe has matured enough to be ready to count on her own strength and not depend on the presence of her father.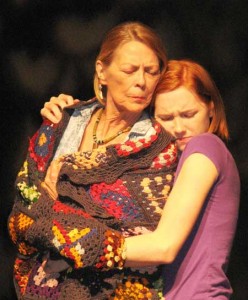 SET REQUIREMENTS: The play may be performed on practically a bare stage. It has very modest production requirements: simple sound; lights with a strobe, flash or other magical effect capability for the ending. A gobo light of leaves would enhance the tree house atmosphere, but is not mandatory.
HONORS:
– THE POWER OF BIRDS premiered in an Equity Showcase in New York with 3Graces Theatre Company in 2010.
– The play was developed in part at residencies at Sarah Lawrence College and the Will Geer Theatricum Botanicum (Topanga Canyon, CA).
– The play was a finalist in the Reva Shiner, Firehouse Theatre Project and Reverie International competitions in 2009.
–An early, one-act version entitled GRANNIE BIRD was a winner in the Kernodle International Playwriting Competition.
– The full-length play received a public reading by 3Graces Theatre in New York in 2009.
SCRIPT EXCERPTS AND AVAILABLE AT:
newplayexchange.org
For inquiries, contact the playwright.