Robin nails the 'ah-ha' moment that audiences love. The balancing act she's perfected between outrageous humor and tender sentiment is an art form meant to be seen on stage again and again.
– Maureen Brady Johnson, educator, playwright (Ohio)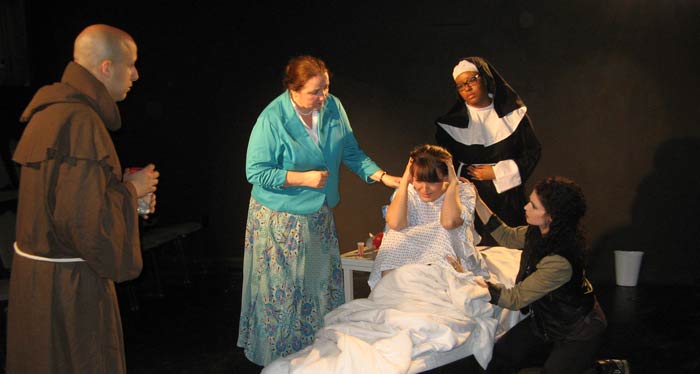 Drama with comedy.
4F; 1M. (See SAINT ANTHONY AND THE APPENDIX for 3F; 2M cast.)
50-60 minutes.
Unit set with flexible space.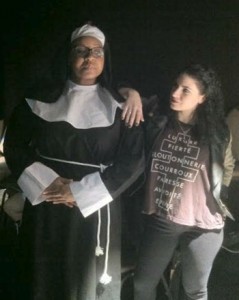 Allie needs an emergency appendectomy, but she and soon realizes that St. Anthony's isn't a run-of-the-mill hospital. A by-the-book nun suspects Allie isn't straight and warns that there will be no leaving until she speaks her sexual preference out loud. A statue of a Catholic saint is determined to help Allie "confess all" to her wackadoodle mother who shows up with a pocketbook full of pills. When Allie's girlfriend pops in, all hell breaks loose. Maybe coming out of the closet is the best path to follow – and maybe not in every case. Surreal, but solid story.
HONORS: Selected for "outstanding playwriting" by Planet Connections Theatre Festivity, NYC.
SCRIPT EXCERPTS and AVAILABLE AT:
newplayexchange.org
For inquiries, contact the playwright.