"In her theatrical plays, Robin creates full worlds that are unique, sometimes magical, and yet also grounded in our known daily experiences. Her characters, no matter if human, animal, plant or other, inhabit their lives in rich dimensionality and with distinct voices.
– Hilary Adams, director and creator of "Story and Horse" podcast

Comedy-drama.
Approx. 20 min.
2F.
Unit set.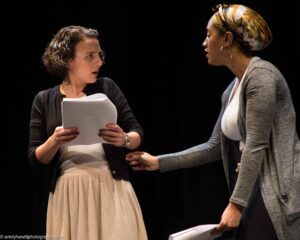 An elephant is stolen from Africa and finds herself in Mongolia. A camel is extremely unhappy about the illegal immigrant and refuses to offer water even as death faces the elephant.