Award-winning, published, New York playwright with plays on stages from Off-Broadway to South Africa and hither and yon in between.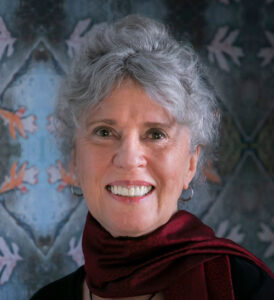 I have been writing plays since the early 1990s when I earned an M.A. in playwriting. I moved to New York City and jumped into the business feet first. I've been submerged ever since and have no intention of coming up for air.
My plays aren't locked into reality but soar with theatricality and, often, non-linear structure. Lights and sound are additional characters. Creative production teams are more than icing on the cake, they are a necessary ingredient. I am always on the lookout for theaters and directors who would like to collaborate using Viewpoints and/or choreographed movement and physical theater. A high point of my playwriting life was working with physical theatre director Marcus Yi on Lola and the Planet of Glorious Diversity.
My approach to crafting plays has much in common with the way I create visual art. Not only are movement, light, color, sound, and flights of imagination integral, the way ideas grow and shift is similar. A painting may start with sketches, then any number of versions will emerge in pastels, watercolors, oils – perhaps an etching or monoprint – all with the same central image. Similarly, many of my long plays grew from a monologue or one-act play or vice versa. If the new play "works," I don't throw it out any more than I'd throw out a painting or drawing of the same vase of flowers if both are successful. Those flowers might appear again, transformed within another painting ten years from now, just as a character may reappear. I like to play with characters' age and sex also. Several of my full-length plays have a version with a male protagonist and also a version with a female protagonist.
I started a developmental playwriting group in 2003 in New York. Manhattan Oracles is still going strong, with regular public readings and constant attention to the best way to give feedback to individual members. In 2014 I was delighted to accept an invitation to join The Articulate Theatre Company in NYC. I am also a member of the League of Professional Theatre Women, the International Centre for Women Playwrights, and the Dramatists Guild of America.
Opportunities to collaborate and develop during residencies are particularly exciting. I have received invitations to The Will Geer Theatricum Botanicum, The Last Frontier Theatre Conference (twice), The Lark, New Georges, The Great Plains Theatre Conference and The Phoenix Theatre in Arizona among others.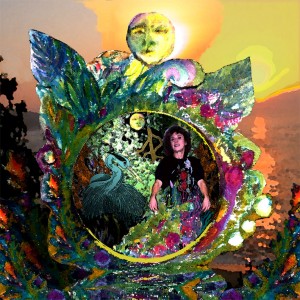 Several years ago I was hired by a Mongolian NGO to teach playwriting to non-English speaking natives in Ulaanbaatar. What an amazing experience! That trip and others to China, the Galapagos Islands, Australia and New Zealand, the Mexican countryside, Alaska, Caribbean islands, and exceptional trips on riverboats in Europe – all have been inspiration for plays. Mostly, however, my stories and characters are soaked with my background growing up in a small town in New England and my college years in southern Ohio.
Prior to writing for the stage I was a fine art printmaker. Both occupations demand full-time attention, so I've scaled back my visual art to creating designs for fabric and wallpaper. My visual sensibilities are part and parcel of the characters in my plays, their stories, and their surroundings. Many of my plays involve artists struggling to realize dreams. Others have statues as characters. Still others are inspired by works of art. Animals often creep into the stories, sometimes ending up as the protagonist.
Robin Rice — February 2016
(aka Robin Rice Lichtig)
 
Interviewed by Adam Szymkowicz
Interview with Zip Creative
The Story and Horse Podcast
MEMBERSHIP:

Dramatists Guild of American (since 1989)

The Articulate Theatre Company

League of Professional Theatre Women
International Centre for Women Playwrights
Manhattan Oracles (founding member)
Women in the Arts and Media Coalition
New Georges (affiliate)
The Lark (affiliate)
THAW (Theaters Against War)
Women Playwrights International
Scripts archived at Ohio State University, Columbus, Ohio
29th Street Playwrights Collective
Rebel Playhouse (board member), NYC
Robin is absolutely terrific to work with. She's smart, motivated, passionate, and we were gratified by how thoughtful she was to every individual involved in the collaborative process.
– Jennie Webb, Will Geer Theatricum Botanicum (CA)