Alive, dramatic, and moving, this is a play about the awakening of a girl to her potential. It is also a wake-up call to everyone who has been sleeping through what is still occurring in the Florida Everglades and throughout the World.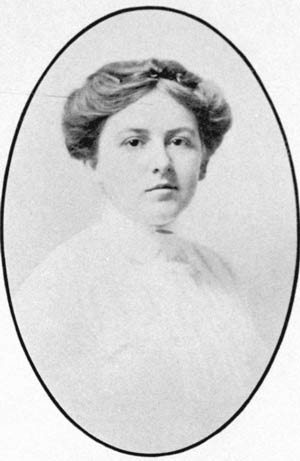 Drama.
4F; 2M.
(w/o doublecasting, roles for many more).
Est. 2 hours.
Flexible set with set pieces.
Marjory Stoneman Douglas was awarded the Presidential Medal of Freedom in 1993 for saving the Florida Everglades from extinction. This small, outspoken woman from the northeast made the Everglades her Everest. She tirelessly stood up to Big Sugar, developers and politicians until her death in 1998 at the age of 108. What elements went into the formation of this fierce woman?
The story traces Marjory's life from ages five to 24. It follows her as the child of a mentally unbalanced mother being raised in her grandparents' home in Massachusetts. The girl struggles against a turn-of-the-century household which doesn't value independence for women. Not naturally attractive, Marjory uses humor, imagination and intelligence to survive. Separated from her father at an early age, young Marjory's primary goal is to locate him. An early memory of happy times in Florida with her parents fuels her interest in Florida. Conditions in that state are woven throughout the play. Characters such as Florida Politician and Lady Friend with a whole bird on her hat and Miccosukee, a native of the Everglades, populate Marjory's imaginings.
ACT I takes Marjory through pre-teen highs and lows and an awkward high school cotillion, through years at Wellesley College, finally to her mother's death. Throughout, she is bent on finding her father. ACT II: Stricken from her mother's death, Marjory finds herself in meaningless jobs and marriage to a con artist. Finally, she discovers that her father is in Florida. She must choose between abandoning her marital vows and her ailing aunt and elderly grandparents in Massachusetts and moving to Florida to join her newspaper editor father in tackling the devastation occurring there.
Premiere available.
SET REQUIREMENTS: The stage is an abstract flexible space. It may be bare except for a few set pieces.
HONORS:
– Developmental input and reading, Luna Stage, Montclair, NJ.
– Invitational staged reading, Villagers Theatre, Somerset, NJ.
– Developed through readings with Manhattan Oracles.
For inquiries, contact the playwright.