One of three plays in Mae West Fest recommended by Theatre Puget Sound reviewer Joe Boling.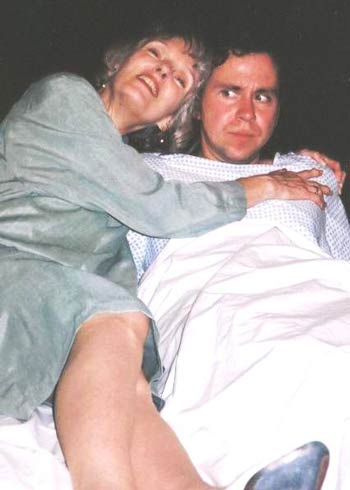 Drama with comedy.
3M; 2F (see ALLIE'S APPENDIX for a 2M; 3F cast).
50-60 minutes.
Unit set.
Wally checks into St. Anthony's Hospital for an emergency appendectomy. The nun at the receiving desk is strangely more interested in the nature of his relationship with his roommate than anything else. After the operation, Wally finds that the statue of St. Anthony in his room can move and speak. The Saint warns that Wally must tell his mother that he is gay or he won't ever be released from the hospital. Then Mom shows up with an overload of nerves and a pocketbook full of pills. Stakes pile higher when Bob, Wally's roommate bursts in. Bob and Mom go head-to-head, and Mom wins. Wally and Mom understand each other. Wally stands firm. The nun and Saint Anthony must adjust their previously iron-clad views.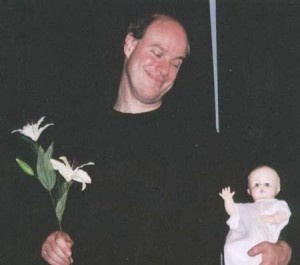 HONORS:
– Winner, Drury University New One-Act Competition (Springfield, Missouri).
– Premiere production at Bank Street Theatre, produced by Fourth Unity, directed by James McLaughlin (NYC).
– Produced by Mae West Fest, directed by Therese Diekhans (Seattle, WA).
– Finalist, Women's Playwriting Festival, The Perishable Theatre (Providence, RI).
For inquiries, contact the playwright.