There have been many dramas dealing with the death of a pet, but in a well conceived twist here a pet, Turbo the cat, must deal with the death of his owner.
– Sally Stott, The Scotsman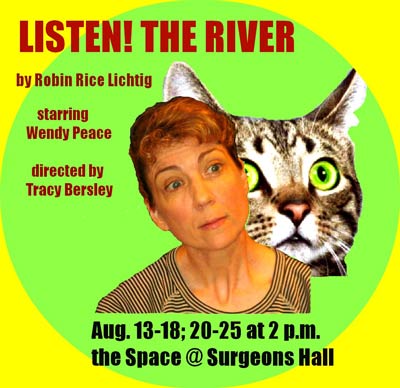 Drama with comedy (solo show).
1M/F (plays six characters).
55 minutes.
Unit set with flexible space.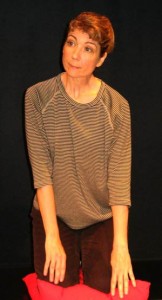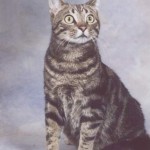 Plug in your imagination. A funny, moving, deeply-felt story about love, loss, adapting to change and new beginnings. Human foibles and destinies are revealed through the eyes of a young Maine Coon Cat with attitude as his family suffers the illness and death of a daughter and sister. The story weaves gently through the specifics of everyday life, touching on the universal in all of us.
VIDEO: listentheriver.com
SET REQUIREMENTS: This play may be performed on a bare stage with only a few set pieces. In Edinburgh, the set pieces were four plastic Parson's tables (from Ikea) which were rearranged for different purposes. Easy-peasy!
HONORS: Chosen for production at the Edinburgh Fringe Festival with previews Off-Broadway and a subsequent showing in London.
NOTES: LISTEN! THE RIVER is also a full-length play requiring multiple actors.
For inquiries, contact the playwright.