A theater company's dream: a play that features an authentic narrative arc, elegant language and characters with real depth and humanity.
– Kate Cox and Deshja Driggs Hall, (co-artistic directors, This Woman's Work Theatre Co. NYC)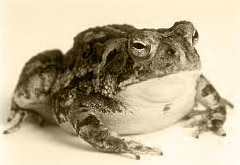 Drama.
3F.
Est. 115 min.
Single Set.
A story about the mystical bonds between family members and loved ones that can both immobilize and set us free.
Bella (very beautiful, freezing cold) receives the news, via an ethereal connection, that her older sister, Agnes, is in trouble. Bella is in Vermont, in a ramshackle farm house with a caved in roof in the middle of winter. Agnes is in Wilmington, North Carolina, with her lover Madeline, but Bella isn't bound by distance, time, blizzards or any of the obstacles that normal people encounter. Bella is intent on saving Agnes from a terrible, unseen, gulping creature they both know from childhood.
In North Carolina, Agnes waitresses at an ego-incinerating diner while Madeline tries to write. Agnes sees the completion of Madeline's book as their ticket out of town. Madeline insists she can't finish the book until Agnes fills her in on her past since Agnes is a key ingredient in "Spelunking to Self-Discovery." Agnes refuses to share details about her past. Agnes reacts with startling emotion to the news that Bella is on her way – hitchhiking through a snow storm. Agnes absolutely does not want to see Bella. Sounds of a terrible accident crash in on Agnes, who is already suffering from being pursued by the same ominous, unseen toad that Bella heard. Bella arrives, declaring she can't proceed to the "next level" until she is sure her sister is safe. Neither Madeline nor Agnes realizes that Bella was in the accident that Agnes heard and that she is now stuck somewhere between fully alive and entirely dead. In short order Bella turns the evening into a struggle for recognition, sanity and love.
Madeline takes Agnes on an imaginary trip into a cave at Bella's urging. Secrets are revealed in caves. But still Agnes holds out. Before the night is over, alliances shift, ties threaten to come undone, Agnes may lose everything and creeping numbness may cause Bella to miss the window for reincarnation. Finally Bella manages to crack Agnes' reserve. Agnes opens up; Bella can leave; Madeline can write. A parting gesture hints that Bella has been reconfigured within Madeline. Perhaps nothing has been lost. Hopefully, much has been gained.
Premiere available.
HONORS:
– One-act version premiered at Bailiwick Rep. (Chicago) as winner of Lesbian Theatre Initiative.
– Finalist for the Jane Chambers Award.
– Workshop productions: New York and Seattle.
REVIEWS: This play covers the twists and turns of life. It reveals the enormous depths of humor, love, anger, envy and beauty of gay relationships. A wonderful play that should not be missed. It will touch your heart. – Milan and Michael (review of Bailiwick production, Boystown Club, Chicago)
READ THE SCRIPT: newplayexchange.org
For inquiries, contact the playwright.